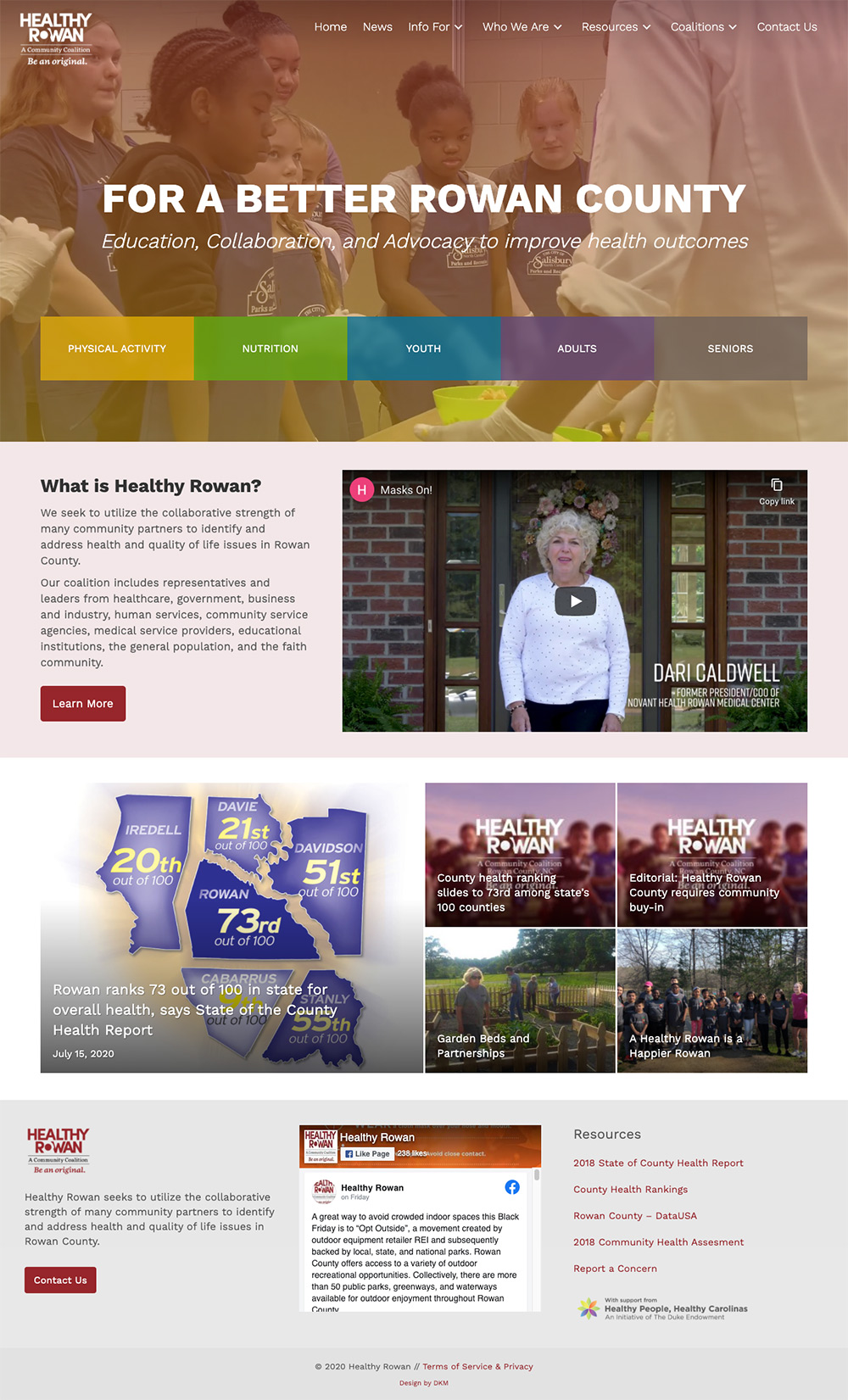 RELYING ON COLLABORATIVE EFFORTS
Healthy Rowan is a community coalition comprised of representatives and leaders from healthcare, government, and local business and organizations. Our primary objective was to highlight the collaborative effort and its impact on overall health outcomes for the county.
The Daily Mile is a physical activity initiative in all elementary schools in Rowan County. As part of the pilot program, we created a series of promotional videos throughout the first year in preparation for Fall 2019 launch county-wide.