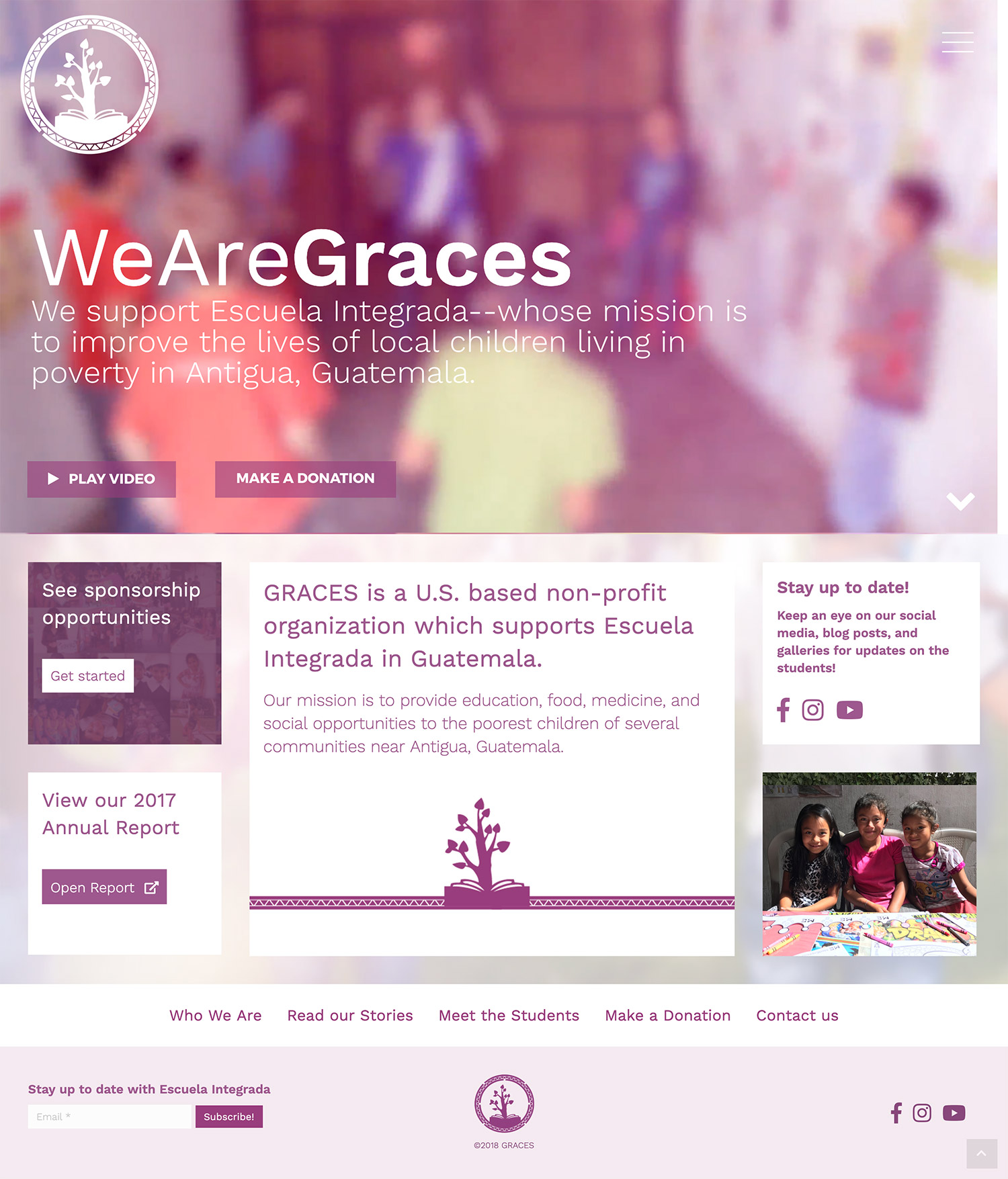 It was very important for us to bring new life into the GRACES/Escuela Integrada brand through visual storytelling.
We wanted to emphasize the impact that the school has on the lives of the students and their families through video and interactive website experiences.
DKM blew us away with the redesign of our website and we consistently receive positive comments on how useful it is for our supporters. They are exceptional in their customer service, experts at listening to the needs of the customer, and stellar at delivering a product beyond expectations.
-Paula Bohland, Executive Director
FILMING IN ANTIGUA, GUATEMALA
Traveling to and filming in Antigua, Guatemala proved to be a thrilling challenge for all of us. In two separate trips to the school in Antigua, we were tasked with capturing the essence of Escuela Integrada as well as the struggle families go through to simply educate their children.