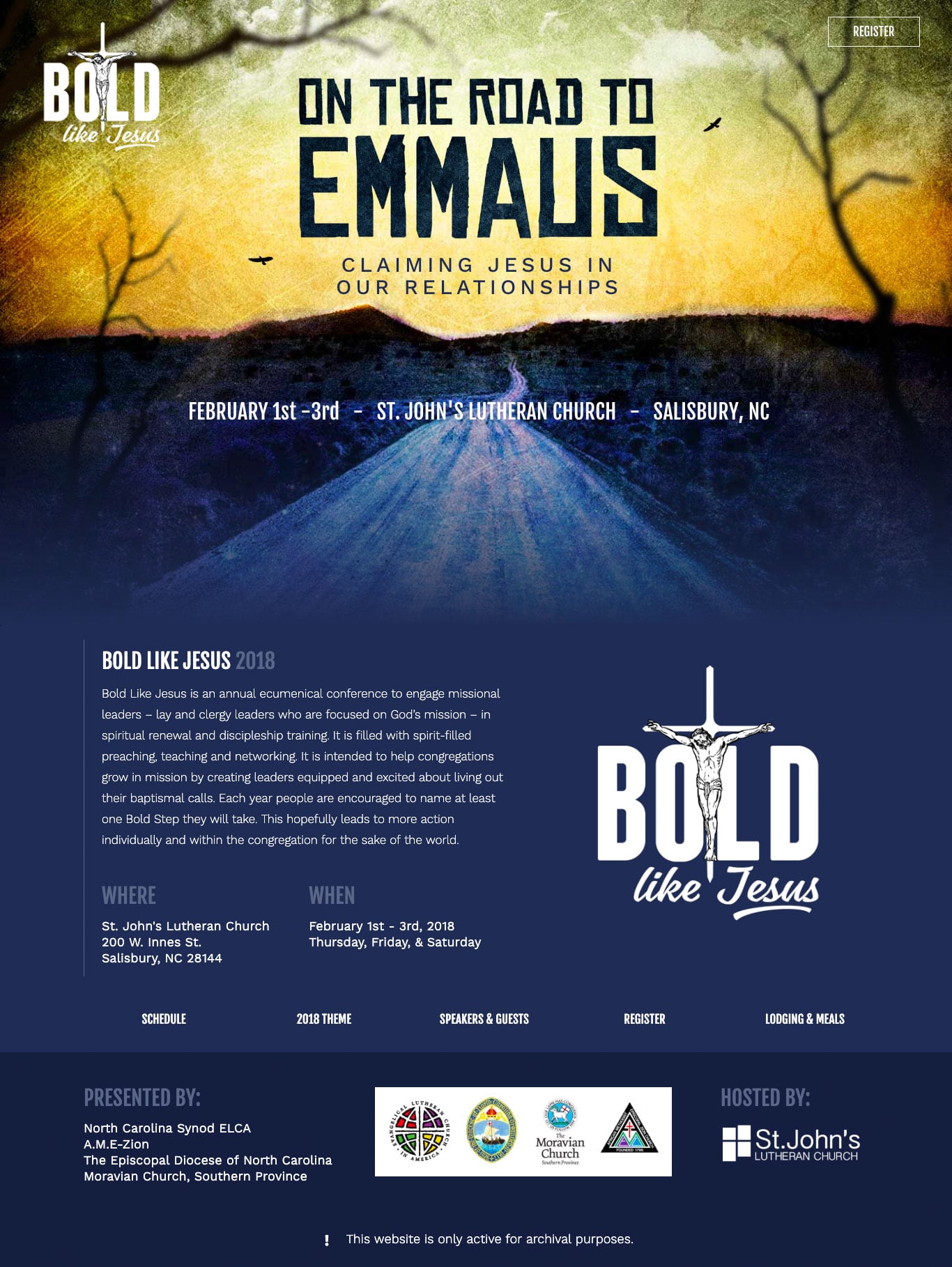 It was important for us to maintain the original tone and foundation of the organization while breathing vibrant life into the theme of the event: On The Road to Emmaus.
We wanted to focus on the importance of the event's theme and also provide the wealth of resources and information necessary for an event of this scale without taking the user off of the homepage.
Other projects for the North Carolina Synod include videos for the annual state assembly, coaching for their leadership mentoring program, and other training and promotional videos.